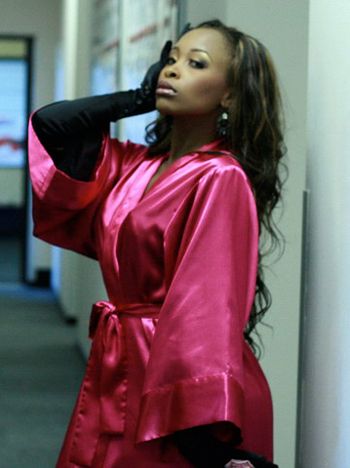 A culture of splurging has taken root in South Africa. Obscene amounts of money are spent on expensive cars, flashy jewellery and designer clothes, which are all then shown off at the trendiest spots. Being seen to be rich is everything.
This was an episode most looked forward to. With the countdown of the top five SA blingers, we were let into the world of the elite and rich as the self-proclaimed Queen of Bling, Khanyi Mbau gave Deborah Patta an exclusive…
"I do have a conscious… It's that conscious that tells me to go get that car"
KHANYI MBAU, EXCESSIVE SPENDING… WHERE DOES THE MONEY COME FROM?
Bear in mind that this is all just my opinion on the matter. Personally I like Khanyi. I admire her however I don't aspire to be like her. I admire her for making her bed and lying in it with the most comfort ever. She made her choices and she doesn't seem a teeny bit regretful for that. This is who she is and no matter how much we can go cussing her out, it won't change a thing.
"I won't date a poor man but I don't make it my business to look for a rich man either".
My question is simple… Where does Khanyi get all this money? First she got married to millionare Mandla Mthembu, who turned out to be broke.
She then went on to some unkown rich man who sported her her second Lamborghini… in black…
Then came along Thenius
Crous…
A very publicised affair… Everyone knew Thenius was married, married to a girl Khanyi was once friends with, Primrose Crous. This still points to me that Khanyi could be less bothered what people say about her. She's living her life and she's living it large.
Apart from the R35000 an appearance, how else does Khanyi get the money to splurge like this? I mean she threw a sushi party at Zar as her send-off for Thailand. That most certainly did not come cheap, we learnt that much from Zar co-owner Kenny Kunene.
"I will not feel sorry for someone who can't afford bread, I will have my croissant and blue cheese. I'll have 10 of them"
I won't try to justify Khanyi and her actions, but all I really can say is this; How does she measure her success? What is it that has made her successful? What's made her famous for being well famous? I think she made a very valid point when saying she doesn't want to be a role model. At least she has realized that much, that she shouldn't be luring younger girls into this kind of lifestyle because let's face it, at the end of the day we don't know what she gets up to behind closed doors.
All I wonder is this… How will Khano grow up to know her mother? At some point Khanyi's good motherhood will be questioned by her reputation.
In her famous words… Divas Never Die